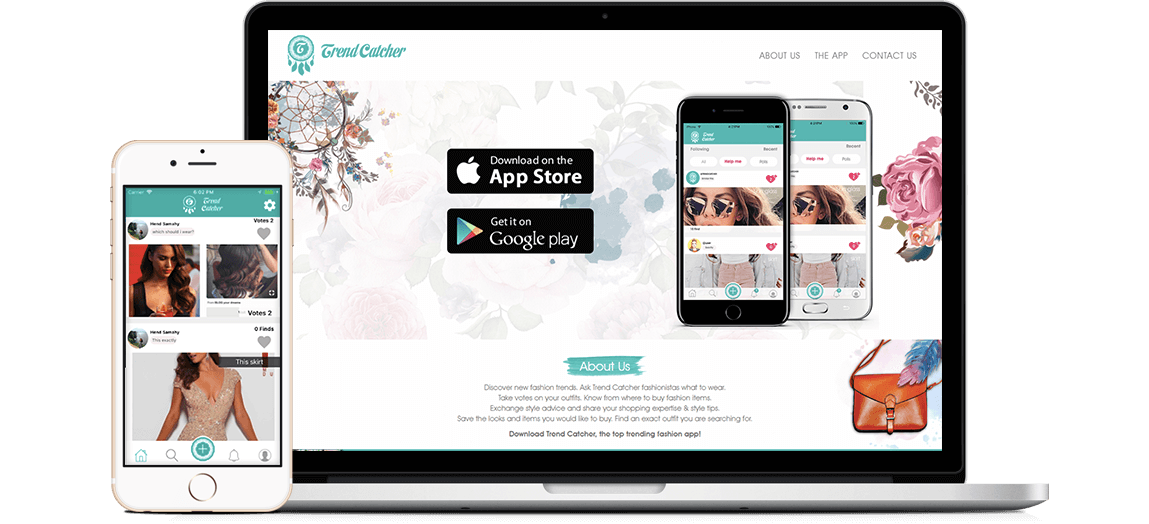 Our Project
Available on Google Play and App Store, Trend Catcher is a fashion-focused social media app. Targeting fashion addicts and shopaholics, Trend Catcher allows its users to ask for places where they can find certain clothing items; take advice on how to stylize their outfits and make the decision of which outfit to wear easier. As a photo-sharing social media app, users can upload their photos, create polls and interact with each other. Our Role: We collaborated with our client to work on frontend and backend features. After the launch of Trend Catcher, we guided them by helping them in the ongoing testing and constant maintenance.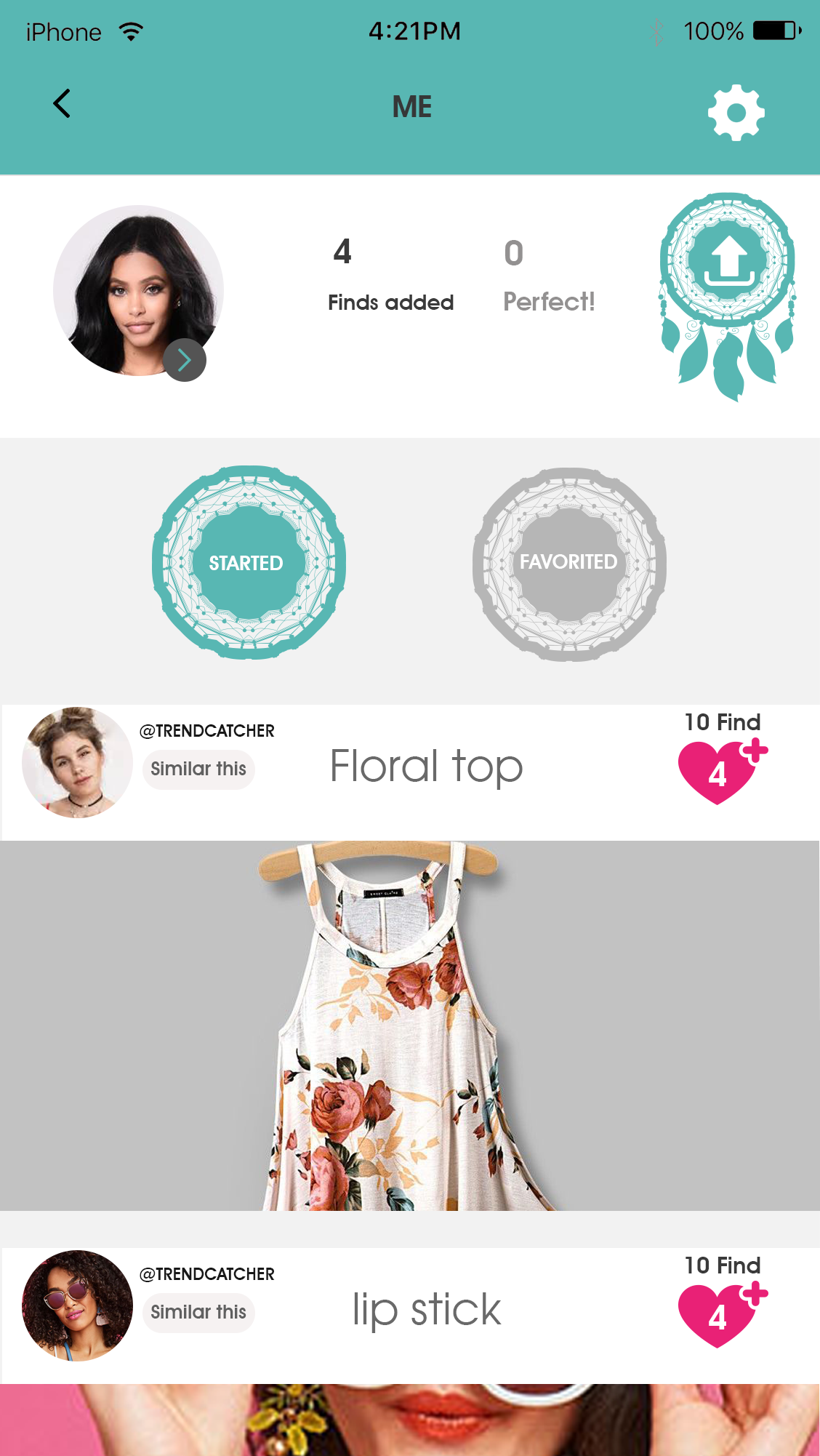 Community-building Features
The core mission of a social media network lies in its capability of colonizing users lives. To grasp users attention and make them constantly come back to Trend Catcher, we build empowering features that would guarantee an enhanced social experience. Search Options: We integrated a search module through which users can find like-minded peers using tags or people's names. Users can also overview what others shared through switching from two sections: "Help Me" section where users share clothing items they want to purchase but they have no clue from where they can shop it. "Polls" section where users share the outfits they want to wear and get some tips or opinions about how to stylize items. Poll Integration: Users can seamlessly conduct polls using two poll options. The first poll option is "Yes or No" form and it helps users to get a second opinion on whether they should wear a certain item or not. If users are hesitant about which outfit they should wear, they can upload up to 3 outfits straight to the poll option and ask other users to vote for their favorite. Messaging and Commenting: People are social creatures. They want to communicate with each other privately as well as commenting on each other's photos seamlessly. We made sure we implement the right technologies so that messages and comments are sent and received in real-time. Following and User Requests: Users can follow other users and get notifications once they have a new follower. If they opt for a private account, they will get a request. They can also send requests for private accounts they want to follow. User Feed: A personalized feed enhances user experience and retention. Using the adequate algorithm, we made sure each user gets the most interesting posts and updates on their feed.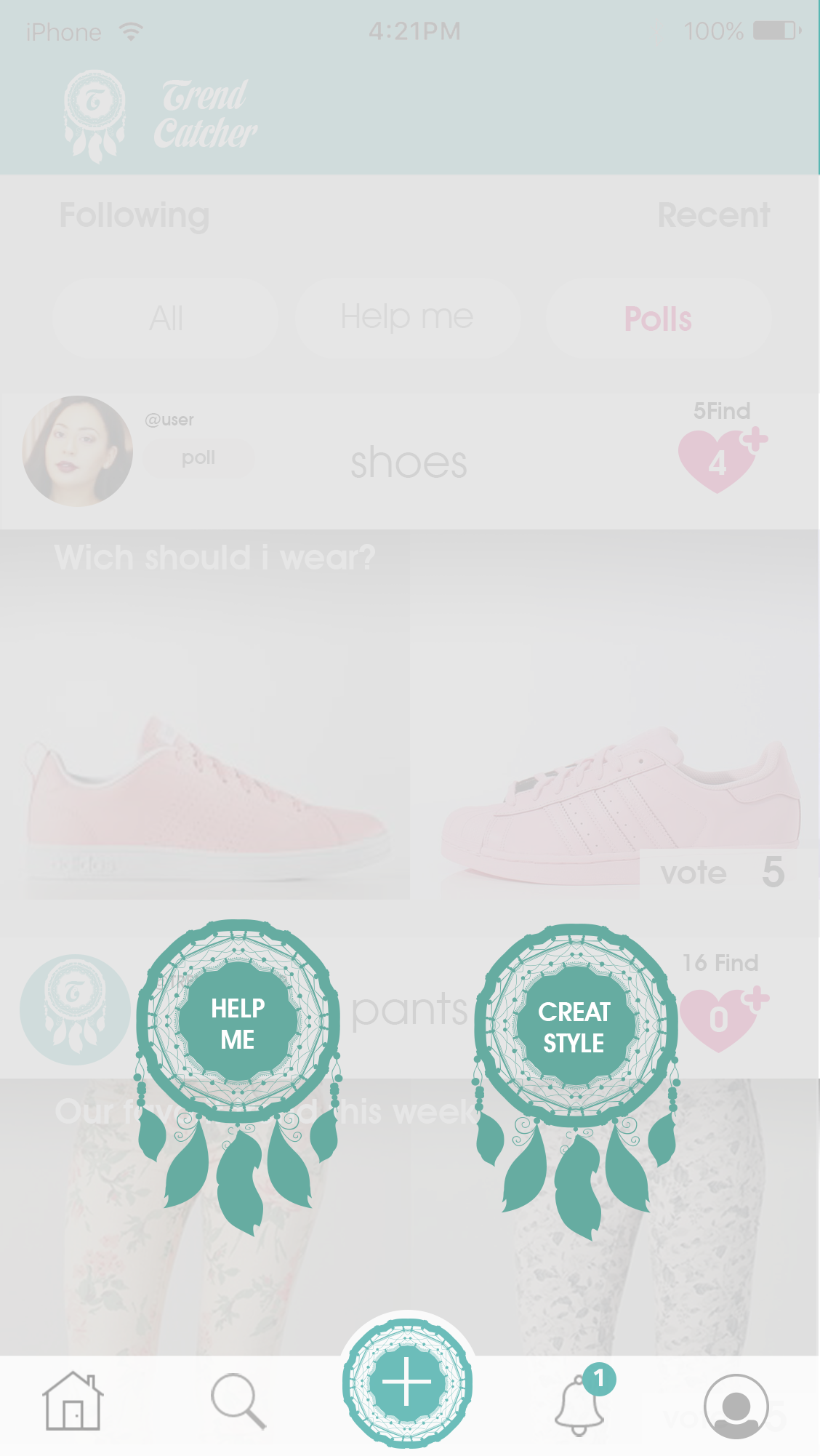 Efficient Admin Dashboard
The backbone of every social media app is its efficient and advanced admin dashboard. At Designfy, we spent hours to devise feature-packed and comprehensive dashboard. One of the components of the dashboard is its interface. The project manager of Trend Catcher is able to connect to his panel, assign admin roles and manage his tasks. Right away through his dashboard, he can overview the overall stats of his app such as user statistics, active users per week and month, number of deleted accounts and so on. To harness the content posted on Trend Catcher, the admin can check and suspend user accounts or certain posts that breach the rules of the platform. Along with these features, a robust dashboard has to be packed with other compulsory options. These backend features include: Easy backup and recovery: In case of any damage or accident, Designfy team made sure the admin of Trend Catcher can handle and overcome these infamous situations. A strong operability. A strong backend server hosting
Features

Social Authorization

Push Notification

Poll Module

User Profile

Photo Creation

Personalized Feed

Intuitive Search System

Direct Messaging

Friends Management

Comments and Interaction

Security and Privacy

Accounts and Comments Report

Scalable Social Media Mobile App