Designfy offers solutions for Education, Ecommerce, Travel Agencies, and Social Media. According to Forbes 74% of business owners stated that cloud computing impact holds the most significant impact they palatably measured in 2017. Don't be one of the 26%. Join Designfy so we offer you the seeds of efficiency and success.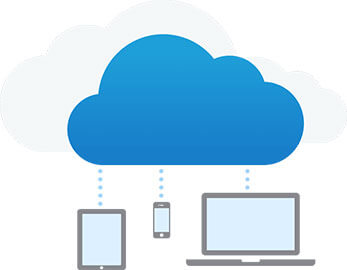 Why opt for cloud-based solutions?
In this hectic digital world, we are here to provide cloud computing solutions to small and medium businesses across industries. Designfy helps you get a tailored and on-demand cloud-based solution for your business. Our cloud computing experts deploy the best tech practices to come up with an efficient product that meets your needs and your business requirements.
You will constantly meet your business demands today as you are getting your feet wet and tomorrow as you are evolving and your workload is increasing. While technology is proliferating in a hard-to-catch speed, you won't be stressing over purchasing, upgrading, installing or supporting certain technologies. Our cloud-based solutions will spare you all the beforementioned tasks.
What are the benefits of Cloud-based solutions for Businesses?
Less Hardware Costs
Thanks to the Cloud, you won't be anxious about the costs of your hardware i.g. servers, hard drives and so on. No more stress about the hardware you need to keep running your business.
More Disaster Recovery Capabilities
Natural disasters can catch you unprepared. These things are real-world problems. This is not to say, you shouldn't be cautious. Cloud hosted environments are less vulnerable and more potent. Your data and resources will be shared among servers. No risks for losing them no matter what happens outdoors.
More Security With Cloud-based solutions
Low cyber attack risk is one of the Cloud perks. Using cloud-based solutions, your data will be saved in an effortlessly secure manner. You won't be in need of an in-house expert to make sure your data are private and secure.
Simpler Integrations
All your solutions, whether cloud-based or not, will work together effortlessly. When needed, you can add cloud integrations to
enhance your performance and solve your problems.
Less Learning Costs
Do you know that cloud-based solutions are the most seamless software you can use today? No need for training your employers on how to use these softwares as they are literate enough to know how to browse the web, right?
Our Cloud Based Products
We develop cloud-based products and solutions for all business sectors