Designfy helps retailers and brands create ecommerce platforms that increases their sales growth up to 49%.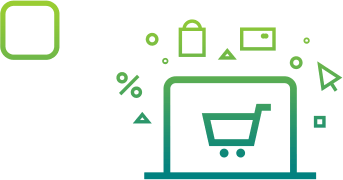 Specifications
B2B and B2C Ecommerce Website Development
Whatever the e-commerce model you want to invest in, Designfy customizes your website to achieve your business goals and maximize your sales revenues.
Online Payment Integration
You choose the checkout processes you want to include in your ecommerce website and we get them smoothly integrated in your website.
Product Management
Effortlessly set up and update your product pages and inventory levels. Add limitless product pages; order them by filters; compare them by price.
Inventory Management
Inventory management is of utter importance for ecommerce. Vendors can easily add the number of available quantities for each item and then, our inventory tracking system will automatically manage your inventory information and keep you updated every time a transaction is completed.
Ecommerce Logistics
Whether you want to handle your store logistics or hand it to a third-party, we ensure an automated management system in order to communicate with vendors or customers efficiently and effectively. Our system includes Automated notifications and SMS alerts. Order tracking with all related details like shipping fees, invoice, status, exact location, etc.
Track Your Sales
Our ecommerce solution enables you to track your sales and web traffic. You can know: How your customers find you? How many customers per day you get and how many sales are completed? How much time visitors stay on your store and when they leave your website?
eCommerce Accounting Software
25% of online customers use their mobile phones to purchase products. Using technical and creative knowledge, we make sure your website adapts to all the devices: smarthphone, iPad, tablet
eCommerce Mobile App Development
We don't compromise with quality. Therefore, we develop and design native smartphone apps for your ecommerce business. Cherish the myriad benefits of native apps without compromising any of your success keys: performance, security, speed, and user experience
Chatbot
Answer your customer questions and propel them to buy through the use of a personalized chatbot. Add a humanized edge to your project or brand and increasing customer retention rates.
Mobile Friendly eCommerce Website Design and Development
Wherever you are, you can manage your online store, fulfill orders and keep track of everything from your handheld device, be it a smartphone, laptop or tablet.
Customizable Dashboard
Build your online store tailored to your own brand. As your dashboard is your key to success, we make sure you access and manage it seamlessly and review every pertinent information regarding requests, sales, metrics.
eCommerce SEO Best Practices
Entirely responsive design for better user experience and a perfect reflection of your brand values and project quality.